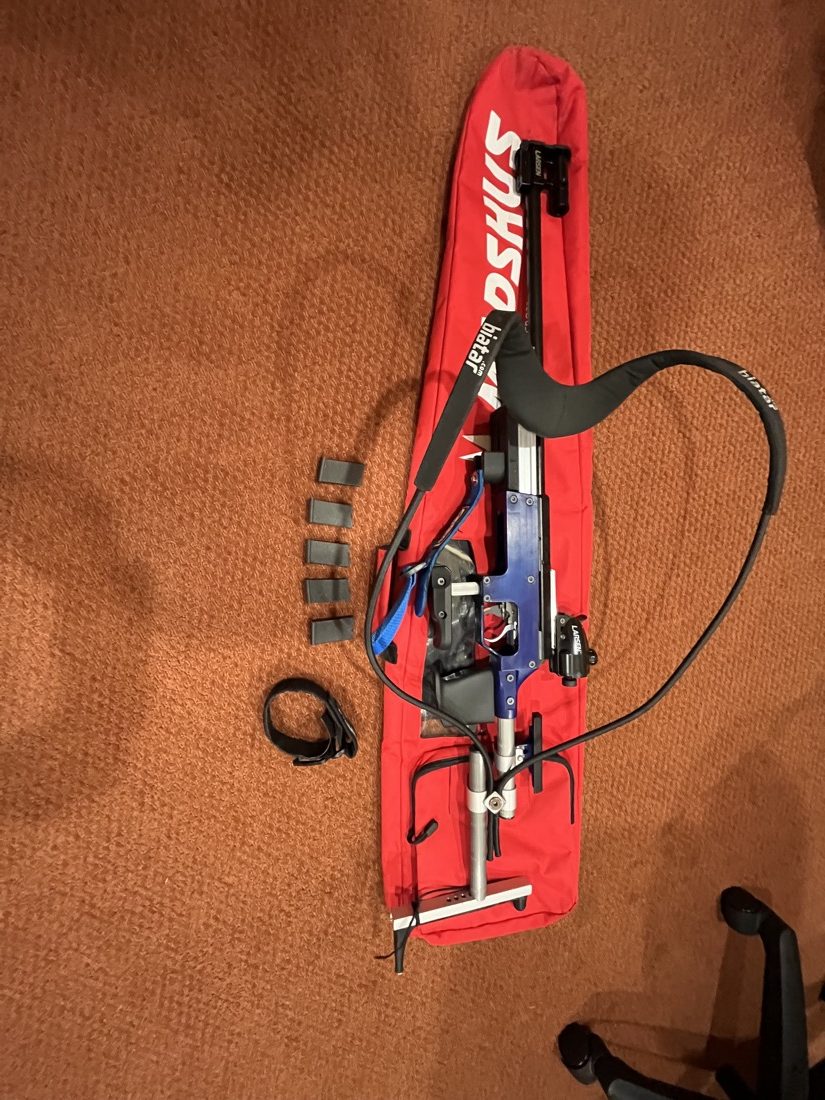 I've decided to finally buy an Anschutz, so I'm selling my Izhmash biathlon rifle. I built this rifle 2 years ago with all new parts. The rifle itself was unused. It is a fully race-ready rifle in great condition. 
Included are the following:
-Izhmash 7-2 rifle, right-handed
-Lost Nation stock, very adjustable, tools and 
extra rounds holder included.
-Larsen Biathlon front and rear sites, built in Norway.
-Biatar harness, made in Ukraine
-Altius sling
-5 magazines
-Madshus rifle bag
This rifle has been well maintained; bore cleaned every 100-150 rounds and completely disassemble and cleaned 4-5 times a year.
The Izhmash is a very easy rifle to take apart and clean.
Because of the versatility of the Lost Nation stock fit both young and older biathletes.
$2800 obo,
Can pick up in Madison, Wi or will ship to an FFL dealer at buyers expense.
If you have questions email me @ jrhamrl2003@yahoo.com or text/phone at 608-443-7219