Hosted by Mt. Itasca Nordic Ski Association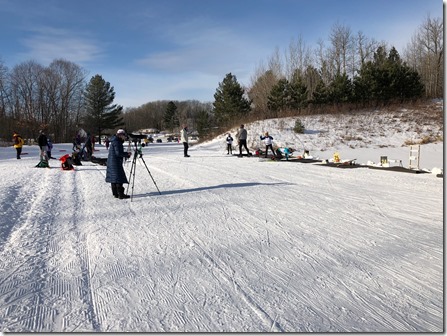 Date: Sunday, December 4, 2022
Place: Mt. Itasca, Coleraine
Race Format: Mass Start
Long Race 7 km—PPSS
Zero at 10:00
Short race for Novices, < 13 , and Master Men – 3 or 5 km
2 or 4 shooting stages- optional.
Zero 11:45
Registration: 9:30 AM – 9:55 AM
Zero for Long Race: 10:00 AM – 10:30 AM
Race Start: 10:45 AM
Zero for Shorter race 11:45 AM
Race Start: 12:30 PM
Cost: $20/long race
$10/short race (cash or check payable to MINSA)
Please register online: https://forms.gle/WrgBDRtkwBnUgtv29
by Friday noon the 2nd of Dec, 2022!! If you have signed up already, we have you!! No need to re-register!!!
Questions? Call Carl 651-245-5997 or email cnrdgrn@gmail.com