Presented by Minnesota Biathlon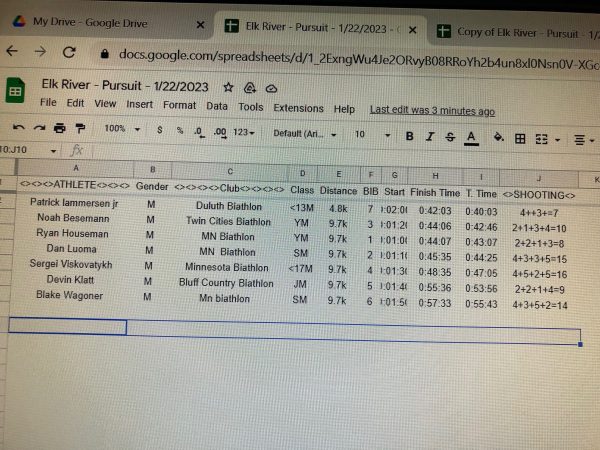 Sunday, January 22nd, 2023
Woodland Trails Park – 20135 Elk Lake Rd NW, Elk River, MN 55330
Beat the crowd, sign-up early and online: Online Signup
Pursuit Format
4 shooting stages, 5 skiing laps. 10-second start interval, arbitrary seeding. Finish times will be adjusted, time-trial style.
U13, U15, U17M, YM, MM, All Women – 8.1km JM, SM – 9.7km
Schedule
9:15am – Registration opens 10:00am – Zero opens ~11:00am – Race start
$15/race per U15 racer.
$20/race for all others.
Payable by cash or check to "Minnesota Biathlon" on the day of the race.
If registration numbers exceed 30, a second, separate race for the youngest categories may be run.
Beat the crowd, sign-up early and online: Online Signup
Volunteers needed and appreciated!
Contact Chad and Lynda Bouley at chadandlyndab@live.com for opportunities. Questions? Concerns? Contact administration@minnesotabiathlon.com