Presented by Minnesota Biathlon
Sunday, October 16th, 2022
RESULTS: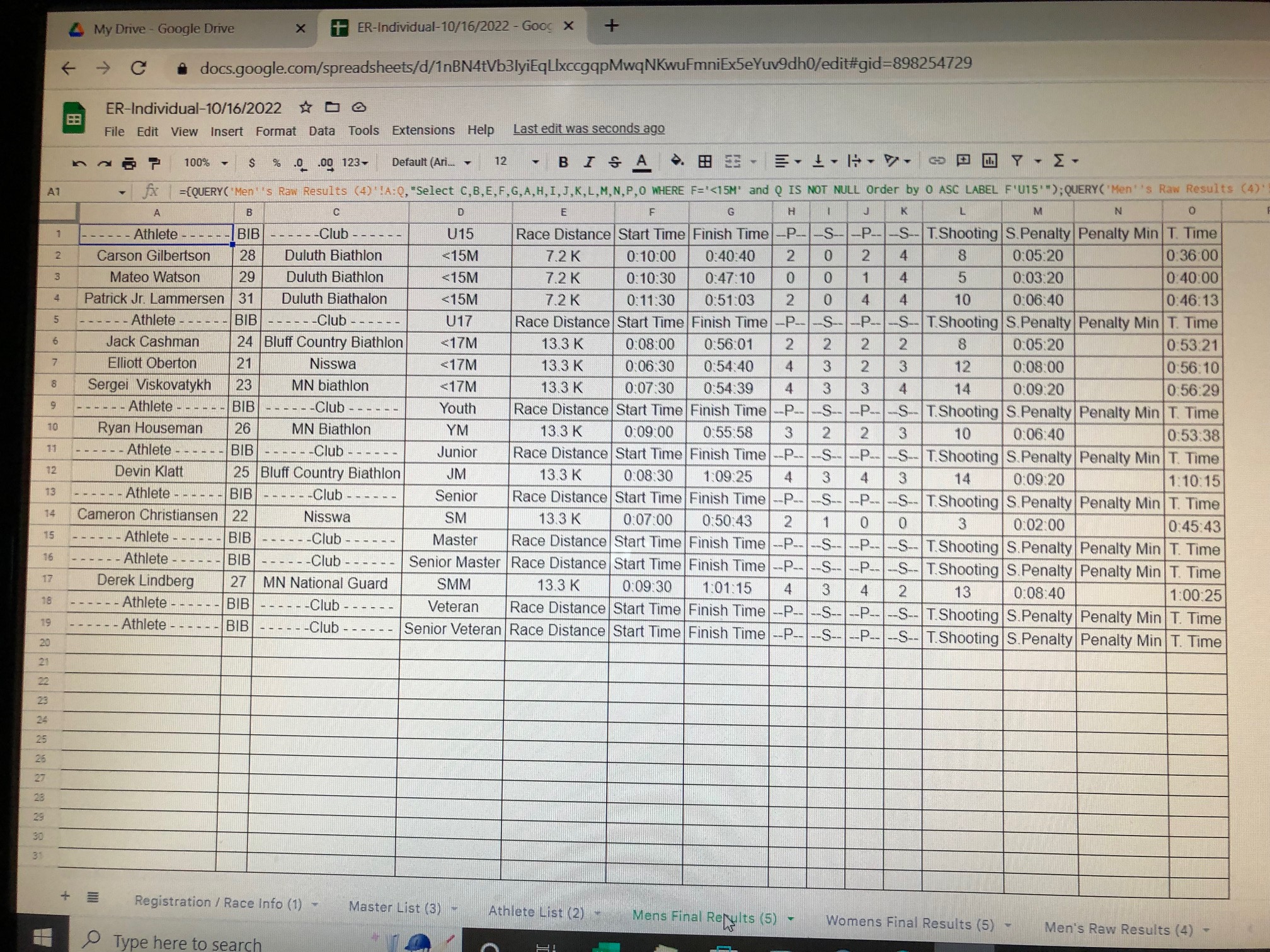 Woodland Trails Park
20135 Elk Lake Rd NW, Elk River, MN 55330
Individual Format
Men over 15 – 13.3km
Women and U15 Men – 11.4km Time-trial start.
Five skiing laps, four shooting stages (PSPS). Flat 40-second miss penalty.
Schedule
9:15am – Registration opens
10:00am – Zero opens
~11:00am – Race start
$10 per racer
Payable by cash or check to "Minnesota Biathlon" on the day of the race.
Registration closes at midnight on Thursday, October 13th. The event is capped to 30 participants, total, over all categories.
Beat the crowd, sign-up early and online: https://forms.gle/vSrGb3Lk9r4KVUVP7
Volunteers needed and appreciated!
Contact Chad and Lynda Bouley at chadandlyndab@live.com for opportunities. Questions? Concerns? Contact administration@minnesotabiathlon.com